What to expect from us
Our clients can expect a detailed and committed service from us. We take our duty of care very seriously and have a 'quality over quantity' mantra. Before taking on any client, we have a first meeting with no obligation, to see if we're a good fit. Confidentiality is respected and honoured at all times. Check out our video (approved by The Openwork Partnership on 5th June 2023) which explains our process in more detail.
No obligation first meeting.

Open, collaborative discussions and detailed fact-find.

Advice and implementation of plan.
We provide friendly and collaborative financial advice for individuals, families and businesses.
It doesn't need to be deliberately full of jargon or high pressure. There is another way - the WD&A way.

Retirement & Pension Planning
Planning, and managing, retirement income can be a daunting task. We work closely with our clients on how to structure their provisions, how to invest their assets and how to sustainably and safely extract them. We conduct detailed appraisals of existing schemes, safe income levels and a client's own unique situation, to assist with a stress free retirement removed from complexity (just how it should be).
Want to know more?

Tax-Efficient Investments & Inheritance Tax Planning
Investment planning is usually much more than just about picking a fund. We help guide and advise the people we work with on where it should go and which types are appropriate for each individual's circumstances and tax position. We work on a long term basis with the vast majority of our clients, to help with ongoing strategies that help fulfill your financial plans. Remember, it's all about the end goal!
Want to know more?

Mortgage & Protection Advice
Financing a home or ensuring the financial protection of loved ones should the worst occur can be a complex area to navigate. Whether this is sourcing the right mortgage in an ever-changing environment or arranging income protection and life insurance policies, we have expert advisers with significant experience in this field. We work closely with hundreds of individuals and families on helping them get set up safely.
Want to know more?
Your home may be repossessed if you do not keep up repayments on your mortgage.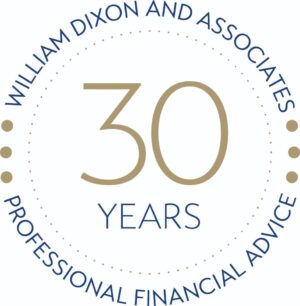 William Dixon & Associates Ltd
We're a friendly bunch of highly-qualified and experienced people, who love to help our clients navigate the ever-evolving world of money. With guidance, support and advice, we can ensure the people we work with stay on track over the long term. The strong and close relationships we have with our clients is why most of our work comes from referrals from existing clients and professional connections that we have worked with for many years. We are a trusted partner in the local community.
We are part of The Openwork Partnership
More about us
Want to talk more about your own plans?
The first meeting with us is at our own expense and comes with no obligation whatsoever.
Make an Enquiry
Retirement Planning
How are my pensions performing? How can I access my money? Do I have enough to live on in retirement?
Investment Planning
What should I do with my savings? What are the risks? How do I maximise my tax position?
Inheritance Tax Planning
What allowances does my estate have? How do I reduce my inheritance tax liability? Can I still access it?
Mortgages & Remortgages
What rates are available? What can I afford? Which lenders will consider me?
Financial Protection
How do we protect our loved ones if we die or become sick? How do we ensure we stay in our home?
Cashflow Forecasting
Will I run out of money? How much do I need to save? How do market movements impact this?
The WD&A Blog
Check out our regular updates for all things money, tax, markets and legislation.